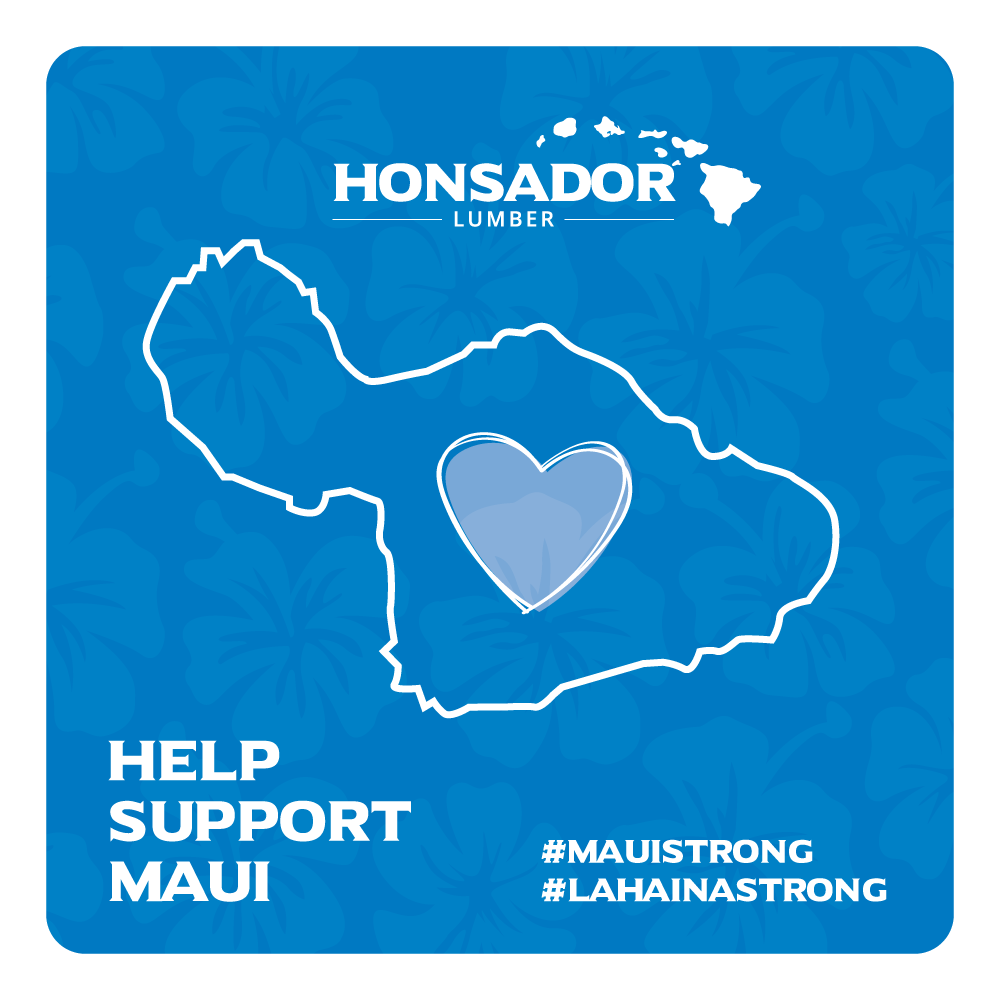 OUR SUPPORT IS WITH MAUI
Honsador Lumber sends thoughts to all of those impacted by the devastating wildfires.
Together, we will rebuild Maui and provide support any way possible.
Thank you to our first responders and all the volunteers aiding those in need.
Honsador will continue to support and provide more resources as Maui rebuilds.
#MauiStrong #LahainaStrong
More Information and Resources