When outdoor living is a lifestyle priority—like it is here in Hawaii—as a builder, you know that a sun deck, porch, veranda, lanai, balcony or other outdoor structures need to be a priority for every home or residential unit you build. As a homeowner, the ability to step outside and enjoy your own private slice of paradise is one of the most valued and in-demand features of a home. At Honsador Lumber, we have the decking & fencing and other outdoor building materials you'll need to create that perfect outdoor living space.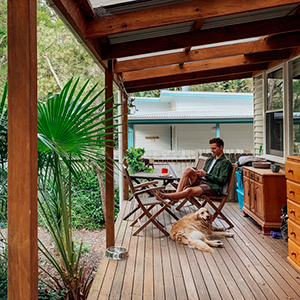 Decking
Today, decks and other outdoor living spaces come in all shapes and sizes. There's no magic number for square footage, placement or even number of decks because you build whatever complements a home's layout, seasonal climate and view.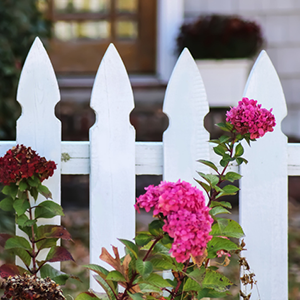 Fencing
Privacy is just as important as the expansive freedom of an outdoor view, so at Honsador Lumber, we stock fence posts, boards and panels that can maintain or even enhance an outdoor landscape while defining your personal space. In addition to traditional wood fencing options, we also stock Trex Seclusions composite fence and Trex LatticeWorks PVC products–fencing components designed to withstand the test of the elements and pests without warping, cracking, decaying or fading.
You'll find them all at Honsador Lumber as well as helpful pros who understand a plan, can work up an accurate quote for your decking & fencing and see that everything you need will be delivered to your work site on time—exactly when you want it. Stop by the location on your island. We're in Kapolei, just outside Honolulu, on Oahu as well as in Kahului on Maui, in Kona and Hilo on the Big Island, and in Lihue and Kilauea on Kauai. Add outdoor living to the list of signature features you build for your homes.